Let's Plan Your Trip
*Your travel expert will be in touch as soon as possible via email with some suggested holiday plans here.
Limited Time Offer!
4Days Beautiful Sri Lanka [Flight Inclusive]
Price Includes:

✔

Hotel Stay

✔

Meal

✔

Tour with licensed guide

✔

Entrance passes as per itinerary

✔

Return Flight Ticket
Shedule: Daily Departure
Price Includes:

✔

Hotel Stay

✔

Meal

✔

Tour with licensed guide

✔

Entrance passes as per itinerary

✔

Return Flight Ticket
Schedule: Daily Departure
Why Book Now?
✔

FREE: Upgrade to Private Transfers & Tours


✔

FREE: Head & Shoulder Massage + Shopping Vouchers + Special Gift


✔

Value Add: Traditional Sri Lankan Cultural Show, Wonder of Asia


✔

Value Add: Visit the epic Monkey God Temple by the river


✔

20% savings from normal price


✔

FREE RM100 Travel Voucher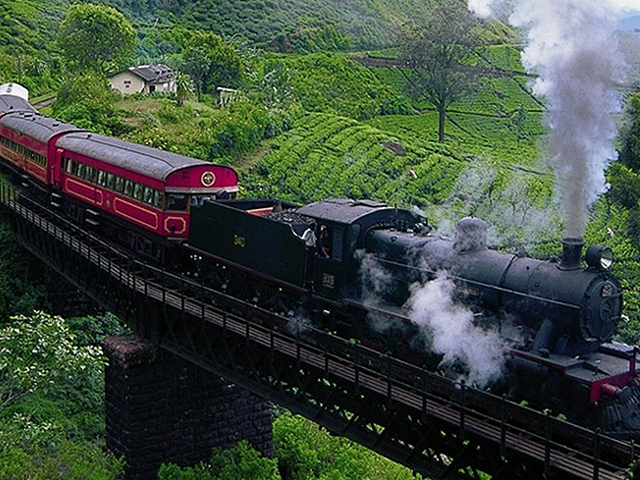 Let's Plan Your Trip
*Your travel expert will be in touch as soon as possible via email with some suggested holiday plans here.
Highlights
★ Visit Sri Lanka's most famous Hill Resort
★ Breathtaking Mountain & Waterfall views
★ Discover Kandy, A World Heritage Laketown City
★ Witness the Traditional Sri Lankan Cultural Show
★ Shopping Heaven for Jewelry's & Gem Stones

✔ Meet & Greet Services
✔ Return Airport Transfers
✔ Hotel Stay as Indicated
✔ Meals as per Itinerary
✔ Tours as per Itinerary
✔ English Speaking Guide
✔ FREE: 15 Mini Head & Shoulder Massage
✔ FREE: 02 Mineral Water Bottle per person per day
✔ FREE: Discounted Shopping Vouchers
✔ FREE: Departure Gift
✔ FREE: 1 Sim Card with International Call Facility (Passport Copy Required in advance

✘ Visa (RM 180)
✘ MSIG Travel Insurance (RM 39)
✘ Tour tips(Own)

DAY 01: ARRIVE COLOMBO
➤ Upon arrival you will be welcomed by our representative and transferred to your hotel.
➤ Sri Lanka known for its world-famous tea plantations to national parks made for safaris, has plenty to tempt you away from the amazing beaches.
➤ Overnight stay in hotel.

DAY 02: PROCEED AND TOUR KANDY (Breakfast/Lunch/Dinner)
➤ After breakfast proceed to Kandy, The Last Royal Capital of The Sri Lankan Kings.
➤ En route visit Spice Garden in Mawanella. Mawanella is renowned for a handsome contribution towards the spice industry. Stop by a spice grow for a quick glance at the process bundled with growing & processing of spices while inhaling the fresh scent entrapped within the shady grows that cater towards the bloodline of the national growth.
➤ Thereafter proceed on A Discovery Tour of Kandy.
➤ Kandy A World Heritage Site, was last ruled by King Sri Wickrama Rajasinghe and was brought under the British rule in 1815. Kandy crafts an array of culture, history and heritage in the minds of visitors across the globe.
➤ Experience an ancient Kandyan legacy engraved around its crown jewel, the Temple of the Sacred Tooth Relic of Lord Buddha.
➤ Take a stroll across this small Lakeside Town which is cradled among the misty hills. Proceed on to The Kandy City Centre which is bundled with bazaars, an arts & crafts centre, as well as a gem museum & lapidary. Walk in color as you glide through fresh fruits and vegetables in the Kandy market.
➤ In the evening witness the famous Sri Lankan Cultural Show. The stepping to the beat of traditional music & drumming amplified by a cultural show enhancing the rich and vibrant culture of the Wonder of Asia, Sri Lanka.
➤ Lunch at a Restaurant.
➤ Dinner and Overnight Stay at a Hotel.

DAY 03: PROCEED AND TOUR NUWARA ELIYA (Breakfast/Lunch/Dinner)
➤ After breakfast proceed to Nuwara Eliya, The Little England of Sri Lanka, which is set against beautiful backdrops of Mountains, Valleys, Waterfalls and Tea Plantations.
➤ It is supposed to be one of the coolest place in Sri Lanka, but it is really just like an English spring day, although the temperature does drop at night.
➤ All around Nuwara Eliya you will see evidence of the British influence, houses like country cottages or Queen Ann style mansions. The Victoria Park, in the middle of the town, is a lovely place for a stroll or a picnic and is also good for Birding as you get some rare birds in this Park.
➤ Enjoy the Ceylon Tea Experience which involves a visit to A plantation to observe firsthand the process. Starting from the plucking field where it all begins with the picking of "two leaves and a bud" to the factory where the processing begins. Originally introduced to the island around 1850 by the British, Ceylon Tea is world famous for its high quality and has remained a major contributor to the island's economy for generations. Currently, Sri Lanka is one of largest exporter of tea worldwide.
➤ After Lunch at Restaurant, proceed on a City Tour of Nuwara Eliya. Misty steep roads, twisting through lush green blankets of tea bushes in a cool climate, remind visitors that they are within the range of the renowned British colonial retreat. Augmented by an English countryside atmosphere, this city was once governed by the English & Scottish planters and is still studded with colonial bungalows, hedgerows & one of the finest 18-hole golf courses in the world.
➤ A hike through the green grass and red-brick walls should present .
➤ Drive through green valleys of the hill country pierced by endless waterfalls & dotted by tea pluckers draped in bright-colored saris.
➤ You can also go on a boat ride or just rent a bike for a gentle ride along the banks splashed by the waters of Lake Gregory.
➤ You can also visit the epic Seetha Amman Temple. She is said to have bathed in this stream and it is believed that Lord Hanuman the monkey God had visited Seethadevi here. Now there is temple for Lord Rama, Sitadevi, Luxshmana, and Hanuman by the side of this stream. It is interesting to note that foot prints akin to Lord Hanuman's are found by this river.
➤ Dinner & Overnight stay at hotel.

DAY 04: RETURN TO COLOMBO. TOUR & DEPART (Breakfast/Lunch/Dinner)
➤ After breakfast at leisure or leave for Colombo.
➤ Upon arrival, proceed on A Discovery Tour of Colombo, Drive along the clean streets edging the Crystal White Race Course, A horse racing hub in 1893 & World War II airstrip furnished today with lavish clothing, food & tea boutiques.
➤ Visit Pettah for the Sri Lankan Bazaar Shopping experience.
➤ Head along towards 'Arcade' facing the Independence Square. Every designer boutique, top-notch cuisine outlet and even the 'walk-over fish tank', have revamped this colonial masterpiece into one of the trendiest shopping and hangout zones in Sri Lanka. Have a chilled beer at the Dutch Hospital while gazing through fancy windows showcasing the best fashion, jewelry & handicraft brands. Or, jazz up to Colombo's night life spiced by night clubs & casinos. If you're lucky, head into an exhibition at the Bandaranaike Memorial International Conference Hall (BMICH) before swaying your head to an opera or play at Nelum Pokuna that should just drive your day into perfection!
➤ Lunch at a Restaurant.
➤ Dinner at a Restaurant
➤ Thereafter proceed to Airport for your onward flight.


1. Price is per person on twin sharingbasis
2. Confirmation will be sent with the indicated cutoff date and available payment methods
3. Reconfirmation - You are requested to make full payments as per invoice by the the given cutoff date
4. Guaranteed - Booking's will only be Guaranteed once FULL PAYMENTS are received in our account
5. Transfers & Tours - Will be provided on Seat In Coach basis (Sharing basis) unless stated otherwise.
6. Reservations are subject to cancellation until fully paid.
7. Additional levies, government charges & other applicable fees, including additional taxes, surcharges and visa fees specific to your departure date or flight routing, may apply and are beyond our control.
8. Seasonal surcharges and blackout dates may apply depending on date of travel.
9. These prices are a guide to the best price and are subject to change without notice.
10. Prices are subject to change without notice, due to matters outside our control, such as adverse currency fluctuations, fuel surcharges, taxes and airfare increases, please enquire for further details.